Biography
Valerie was born into a musical family. By the age of three years, she was performing with her family's gospel group in Washington, D.C. She later studied voice at the Duke Ellinton School of the Arts, earning a high school and vocal degree. Then she studied at Howard University's Department of Fine Arts' Drama Department, where she received her Bachelors Degree as an Actress.
Valerie gained valuable experience as a singer in various choirs, and as a musical performer in several renowned productions of Broadway Musicals such as Ain't Misbehavin, Beehive and Jesus Christ Superstar. She recently took part in Simply the Best (a European Tina Turner Musical)
As a result of working with well known directors, producers, bands and artists, i.e. Edwin Hawkin Singers (Oh Happy Day), Heino, The Magic Platters, Valerie has expanded her musical experience. Milestones in her career include tours with world stars such as Mick Jagger, Chaka Khan, Gloria Gaynor and Jennifer Lopez. It was a true honor for her to perform for the two former US Presidents, Jimmy Carter, and Ronald Reagan.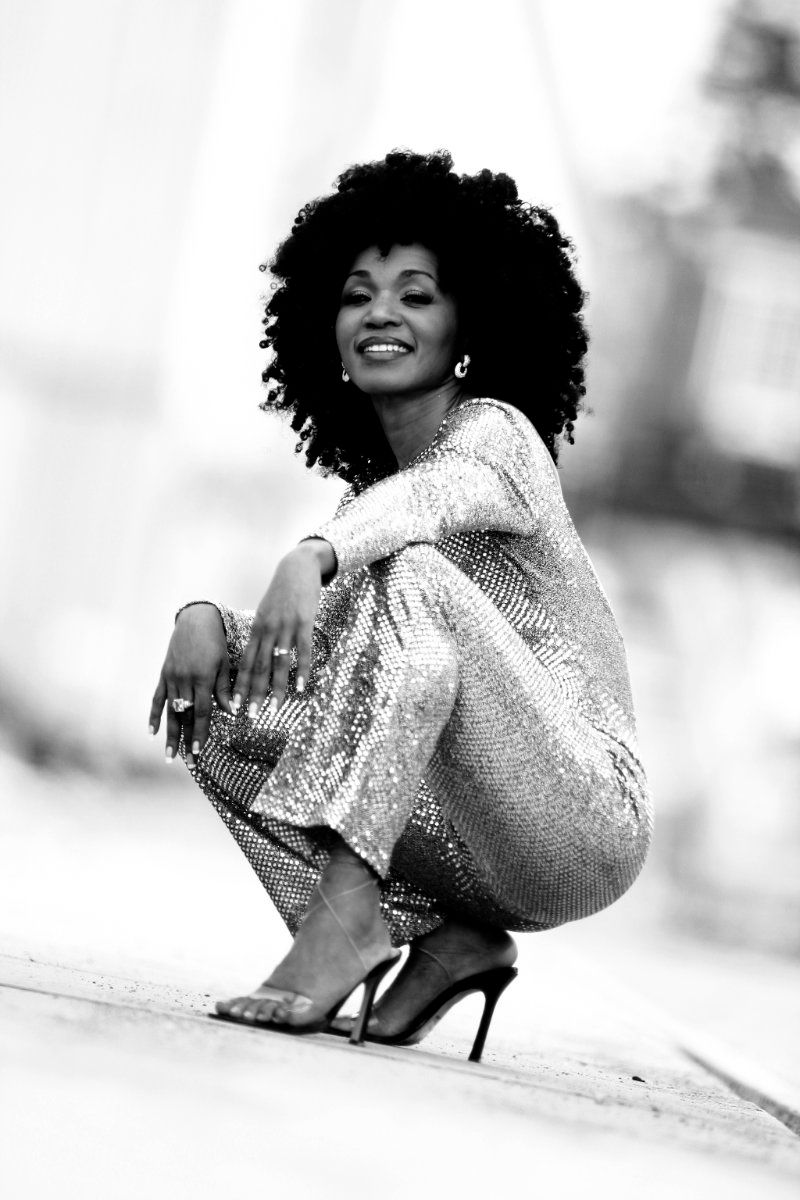 I don't sing because I'm happy.
I'm happy because I sing.
—William James
Her European debut was in the musical adaptation of Bizets' opera Rocky Carmen in which she performed the title role. Taking a pause from musicals, she performed with several musical, gala and club bands, in addition to several German TV appearances, i.e. Wetten, Das..?, The Harald Schmidt Show, TV Total, and Neo Magazine Royal.
She has also performed with many great and world-famous musicians, including Michael Jackson, Cher, Joe Cocker, Dionne Warwick, Anastacia, Zuccero, Ronan Keating, Johnny Logan, Smokey Robinson, Cliff Richard, and many others. a. During her work as a studio singer, for example, Valerie sang the title song of the Bärbel Schäfer Show, Talk to me, which was produced by Stefan Raab. The Top 10 hit Piece Of My Heart, which was sold over 3 million times in Germany, was one of the best successes of her career.
To this day, Valerie works as a solo and background singer as well as an actress in theater, musical, show and tour productions, devotes herself to band projects, gives singing lessons and is booked as a professional studio singer.